Service & Repair Center
Our Chevrolet Service Department provides customers with the best customer experiences possible. Your vehicle is an expensive investment, and you want to make sure you treat it right. At Gregg Young Chevrolet of Norwalk, we take pride in treating our customers like family. We are the largest dealership of new and pre-owned Chevrolets in Norwalk, Iowa. We serve customers from all over the Des Moines and West Des Moines areas, including Indianola, Pleasant Hill, Urbandale, Waukee, Clive, Windsor Heights, and Winterset. Whether you are looking to buy, sell, or need an oil change, we have the best deals and the lowest prices.
Importance of Regular Auto Maintenance
Servicing your vehicles at the proper times can ensure the safety of you and your family. Vehicles tend to wear out or act out when they are not serviced regularly. Imagine driving down the highway and having your car tell you its low on oil, and when you get to the dealership, you find out your vehicle is low on fuel. If you ignore the warning signs from your car, you might be responsible for the purchase of a new vehicle or getting an engine overhaul.
It is always cheaper to have your vehicle serviced at every 3,000 or 5,000 miles, or as often as the manufacturer recommends. Cars speak to us in languages we sometimes do not understand. However, they all let us know when something is not right.
Vehicle Warning Systems
Cars today are equipped with electronic features that tell us when they need special attention. Unlike cars of the '60s and '70s, modern-day cars are built to last longer and run better, if we take care of them. Your car will communicate a number of problems: Your Check Engine Light is illuminated when;
The battery is low
The oil needs changing
The tires need air
The engine is overheating
The heating and cooling systems are not working
When the transmission fluid is low
Our Services
Listed below are some of the many types of services we offer to our customers. Sorry, we cannot provide pricing due to the hundreds of different makes and models for which we offer service.
Tire Mounting, Rotation and Balance
Transmission Service (Replacement, Fluid Exchange)
30K, 60K, 90K Service
Engine Diagnostic (Check Engine Light, Fluid Light, Service Light, etc.)
Brake System (Pads, Rotor, Lines, etc.)
Heating/Air Conditioning Systems
Battery & Electrical Systems
Emission Control System
Suspension System (Axle, Mounts Struts, etc.)
Clutch Repair/replacement
Warranty Repairs
Engine & Cabin Air Filter Replacement
Warranties
If you purchased a new car and it is still under warranty, your local dealership will be able to access the warranty right away and begin working on your car. This could save you a lot of time, energy and frustration that you would otherwise be using to fill out paperwork or getting the warranty transferred.
Products in Stock
If you are doing basic maintenance, your dealership will be likely to have the products and parts needed to perform the work without having to order them. This will get your car back to you sooner and you will not need to pay for shipping costs.
Familiarity with Your Vehicle
Vehicles are made differently and you want someone who is familiar with your type of vehicle working on your car. Dealers who sell your car should be more familiar with your make and model than other mechanics. The nicest thing about getting your car serviced at the dealership is that you will be familiar with their style of work and their location. You will not have to worry about looking in the phone book for mechanical work to be done.
Gregg Young Chevrolet for all your Auto Service needs in Norwalk
Our goal is to provide our customers with exceptional customer service, followed by a smiling face and friendly staff. We have been serving customers in and around the surrounding counties of Norwalk. Our hospitality and certified technicians are just a few examples of how we treat our customers.
We have a full coffee bar, reading area, kids play area, and free WIFI for the entire family. So, there is no need to leave the kids at home, bring the whole family to your next appointment, at Gregg Young Chevrolet, located at 2501 Summit Drive in Norwalk, IA.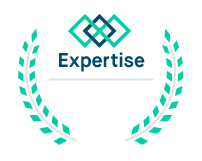 Best Auto Body
Shops in Omaha

2018

Latest Updates from Our Body Shop