What Does Dent Repair Cost in Norwalk?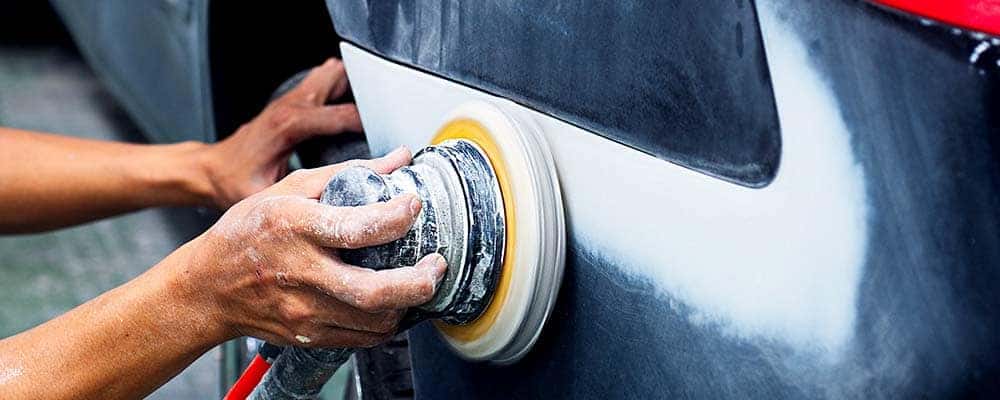 Dent repair cost in Norwalk at our auto body shop near Des Moines depends on the kind of repair needed, but we provide auto body services starting at a very reasonable price. Paintless dent repair cost is decided on a case-by-case estimate, as are other services like refinishing, collision repair, and windshield replacement.
Other Auto Body Services Near West Des Moines
At the Gregg Young Chevrolet Norwalk auto body shop, we also provide our clients with affordable body paint work, as well as high speed buffing started at $89.95 and headlight restoration starting at $79.95.
Check out our Body Shop FAQs, come in and see us at 2501 Sunset Drive in Norwalk, IA, or contact us to set up an estimate at (866) 608-3032. Our body shop has the following convenient hours of operation:
Monday – Friday, 7:00 a.m. – 6:00 p.m.
Saturday, 8:00 a.m. – 12:00 p.m.
More from Gregg Young Chevy Norwalk
The 2020 Chevy Traverse Adds Sport & Tech Appeal on Wheels For new wheels in 2020, the updated Chevy Traverse offers drivers a better edge when it comes to driving short, medium, and long distances. For drivers that are interested in using their vehicles for work, sports, and leisure, this newly designed middle-sized model…

The 2020 Chevy Tahoe Scores High On Space, Style, and Strength At Gregg Young Chevy Norwalk, there are plenty of drivers who can obtain affordable vehicles that exude high-quality appeal; our lot is full of valuable deals that help drivers ride with certainty. There are many options to consider when you decide to buy…

2019 Chevy Blazers Bring Leading Safety Features to New Drivers at Gregg Young Chevy Norwalk The 2019 Chevy Blazer is offering drivers a durable and high-quality constructional design that keeps everyone safely advanced with features that help maintain the utmost comfortability. If drivers are looking for a reliable SUV that gets you from point…
Service Discounts Near Des Moines