The 2017 Chevrolet Sonic Performance Features Have Norwalk and Indianola Drivers Singing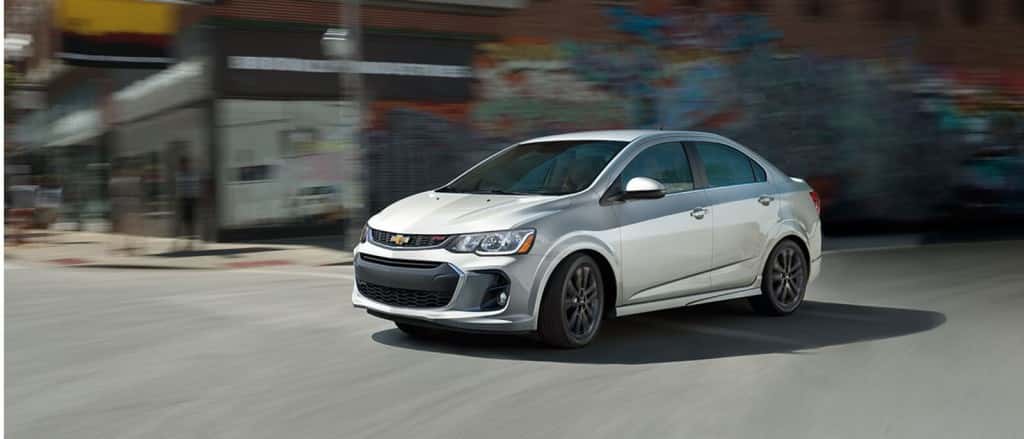 If you've considered a compact car to save on fuel and lower your carbon footprint but hesitated because you thought they all handled like a glorified go-cart, think again. The 2017 Chevrolet Sonic performance features deliver the efficiency Norwalk and Indianola drivers want, combined with the responsive handling and joyous ride you've been waiting for. Check out the many ways the Sonic is designed to make your daily commute better, then get into Gregg Young Chevrolet to get behind the wheel of this latest edition to Chevrolet's green fleet and see what you've been missing.
Engine Specs
The 2017 Chevrolet Sonic can run at near-hybrid efficiency thanks to the two impressively potent 4-cylinder engines:
1.8L ECOTEC: This powerplant, available on both the sedan and hatchback body styles, delivers 138 hp and 125 lb.-ft. of peak torque. In recent EPA testing, this motor, when mated to the 5-speed manual transmission provided drivers with fuel economy of as much as 25 mpg/city and 33 mpg/highway. And, when paired with the 6-speed automatic transmission, the same engine delivered 24 mpg/city and 34 mpg/highway fuel efficiency.
1.4L Turbo: The turbocharged 1.4L ECOTEC powerplant creates 138 hp and 148 lb.-ft. of peak torque. When mated with the 6-speed manual transmission, this engine offered 28 mpg/city and 39 mpg/highway fuel economy in government testing and 27 mpg/city and 26 mpg/highway when paired with the 6-speed automatic transmission.
Other Performance Features
Power and efficiency aren't the only reasons to love the way the Sonic handles. Drivers can also look forward to plenty of other performance features that can take their commute from 0-60 in a hurry:
Stability: The standard StabiliTrak stability control system automatically applies the brakes to the outside wheels as needed to ensure a more stable, controlled ride in even the most challenging conditions.
4-Wheel ABS: Standard anti-lock brakes prevent the wheels from skidding or locking up during emergency maneuvers or during vigorous stopping providing more control and improved safety.
Suspension Choices: The choice of Touring or Sport suspensions allow drivers to get the ride they want out of the diminutive Chevrolet Sonic, whether that's a responsive corner-hugging experience or a smooth ride for the long haul.
Hill Start Assist: To prevent the vehicle from rolling when taking off from an incline, the Hill Start Assist system engages automatically, gently applying the brakes for two seconds after the brake is released to allow the driver to get the vehicle underway safely.
Traction Control: The standard traction control system provides power where needed to ensure that all four wheels maintain contact with the road, letting drivers maneuver the vehicle smoothly under all road conditions.
Delight in the 2017 Chevrolet Sonic Performance and See How It Can Enhance Your Norwalk and Indianola Commute
The 2017 Chevrolet Sonic performance features can make you Norwalk and Indianola commute more fun and more efficient. Contact Gregg Young Chevrolet at 866-608-3032 or stop by our showroom at 2501 Sunset Drive in Norwalk, IA to see how.