The 2017 Silverado 1500 Safety Technologies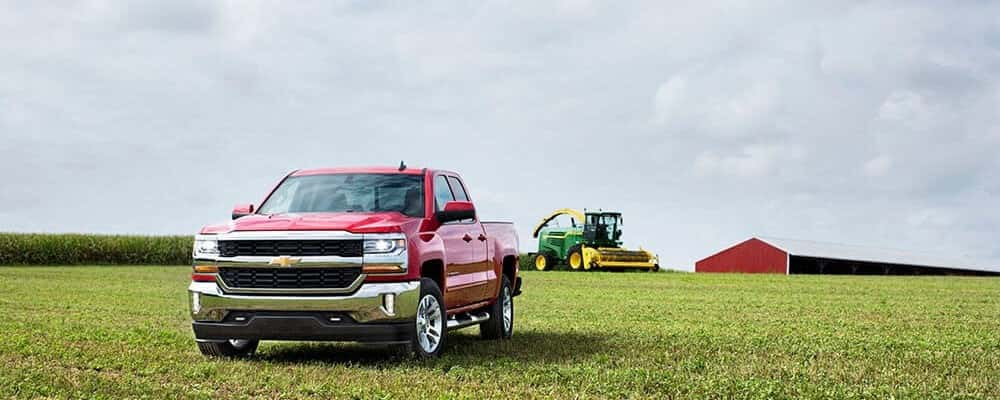 The 2017 Silverado 1500 is equipped with a number of safety functions designed to proactively monitor threats and alert the driver when necessary combined with high-strength structural integrity that ensures the vehicle is as resilient as possible in the face of any potential accidents. Read on to discover why the Silverado 1500 is so remarkable in the safety department and how you can take it for a test drive today at Gregg Young Chevrolet Norwalk.
Preventative Technologies
The key to the high safety standards of the new Silverado 1500 rests in the advanced sensors found onboard. These systems include low-speed forward automatic braking, lane keep assist, forward collision alert, safety alert driver seat, front and rear park assist, a rear vision camera, and side blind zone alert. These systems work together to keep you safe and provide audible alerts in the event that an accident is imminent.
Passenger Protection
The next line of defense is the Silverado 1500's protection systems designed to provide maximum passenger safety. These systems include 6 standard airbags and a high-strength steel safety cage that is reinforced to provide excellent protection from external impacts. You can rest easy knowing that you and your passengers sit within a reinforced steel structure that is designed to protect you and your passengers.
Responsive and Proactive Features
The OnStar Automatic Crash Response system is standard for a limited trial period if equipped and automatically links you to emergency services. The system will also transmit crash data to ensure first responders can arrive quickly with the information they need. These three layers of protections ultimately ensure that you and your passengers can safely navigate from A to B.
Test Drive the 2017 Silverado 1500 Today
The 2017 Silverado 1500 is a remarkable pickup truck and you should check it out in person today at the dealership. At Gregg Young Chevrolet Norwalk, we believe in providing each and every one of our customers with a superior automotive experience. Learn more about whether or not you should lease or buy, and contact us today to get started!