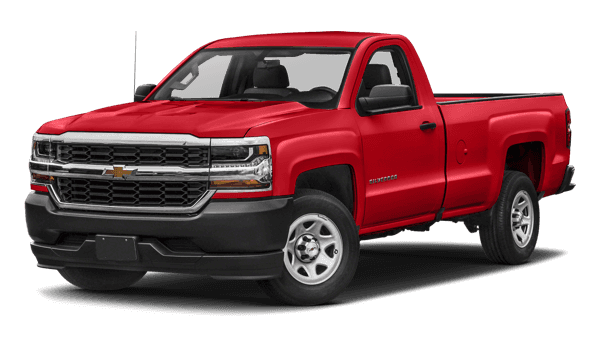 2018 Chevrolet Silverado 1500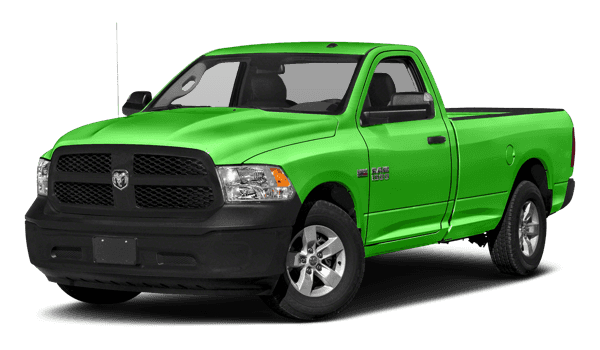 2018 Ram 1500
2018 Chevrolet Silverado 1500 vs. 2018 Ram 1500
In the full-size truck segment, the 2018 Chevrolet Silverado 1500 and 2018 Ram 1500 remain two of the best-selling and most respected models for Des Moines area drivers. But which of these vehicles is better suited to your performance and lifestyle needs? See how the Silverado outclasses the competition here, and then come by Gregg Young Chevrolet Norwalk when you're ready to explore the Silverado 1500 specs in person.
Towing Power & Fuel Economy
The 2018 Chevy Silverado 1500 towing power and capabilities are better than the Ram 1500's, as are a number of other performance and efficiency specs:
6.2L V8 (420 hp, 460 lb-ft of torque)
5.7L V8 (395 hp, 410 lb-ft of torque)
24 mpg highway, 18 mpg city
22 mpg highway, 15 mpg city
Safety Ratings
If you're looking for a pickup truck that's going to keep you safe, the 2018 Chevrolet Silverado 1500 is a better choice than the 2018 Ram 1500:
Chevy Silverado 1500 Safety – The Silverado 1500 earned the top overall score of 5 stars in government safety test from the NHTSA, including a 5-star rating for front and side crash tests, as well as a 4-star rollover rating.
Ram 1500 Safety – The Ram 1500 only received a 5-star overall rating from the NHTSA, including 4 stars for front and rollover tests, and 5 stars for the side crash test.
Technology Features
When it comes to technology features, the Ram 1500 still can't keep up. In addition to the many ways the new Chevy Silverado 1500 outperforms the RAM 1500, you'll also find that it's offered with a number of interior features you won't get from the Ram option, including:
Chevrolet Silverado 1500 Price
The 2018 Chevrolet Silverado 1500 has a starting MSRP of $28,300. The 2018 Ram 1500, on the other hand, has a starting MSRP of $27,095. The figures are close, with the Ram option coming in slightly cheaper, but when you think about how much more you get with the Silverado pickup—more power, greater towing capacity and max payload, and better fuel economy—the Chevrolet pickup is worth every penny.
Cargo Space
Chevrolet is pretty proud to boast the cargo volume of the Silverado 1500, which maxes out at 53.40 cubic feet. Even with three bed sizes on offer for the Ram 1500 (5.7 feet, 6.4 feet, and 8.0 feet), their shortest and longest options still have the least amount of volume of any full-size pickup.
Finance the Chevy Silverado at Gregg Young Chevrolet Norwalk Near Des Moines!
Are you ready for a pickup truck that will let you tow and haul with total confidence while also bringing the modern amenities you're looking for? The new Chevy Silverado 1500 is on sale now near West Des Moines at Gregg Young Chevrolet Norwalk, located at 2501 Sunset Drive in Norwalk, IA, where we also have a state-of-the-art body shop. We open at 8:00 a.m. Monday through Saturday, and you can reach us at (855) 731-4441.