How Do I Check My Car's Oil Level?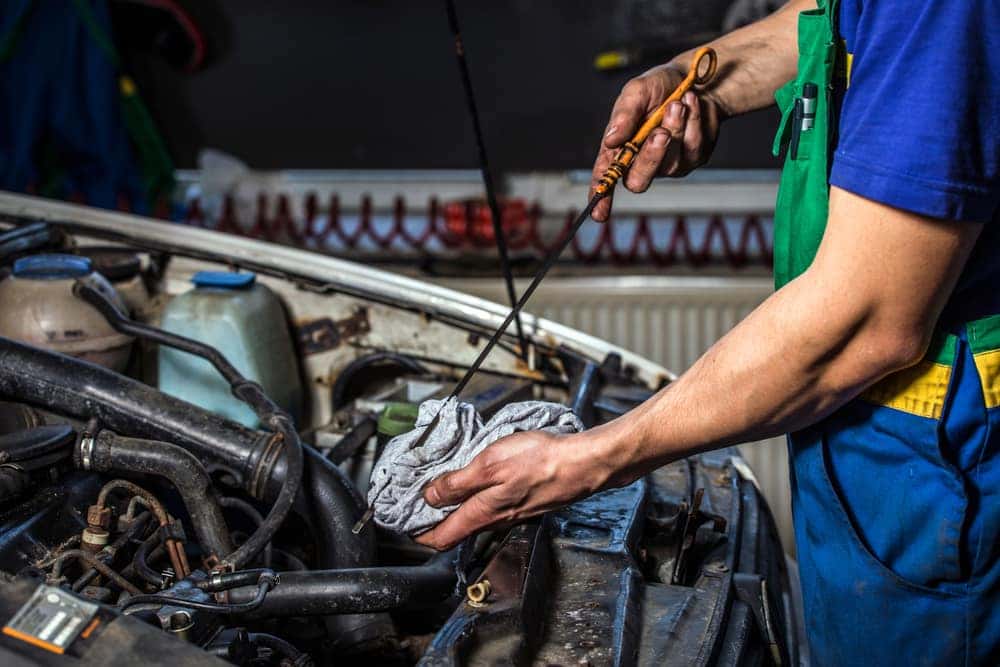 Motor oil is the lifeblood of your Chevrolet vehicle, and you should always ensure you have the right amount if you want to protect all of the engine's internal moving parts, whether you're sticking to the streets of Des Moines or heading far from Indianola and Pleasant Hill.
How to Check the Oil Level in Your Chevy
Some newer Chevy models use electronic oil monitors instead of traditional dipsticks. So, your first step is to check your owner's manual to see how your vehicle monitors oil levels.
If you don't have an electronic oil monitor, you'll need to check the oil manually. To do so, simply follow these steps:
Park the vehicle on level ground
Turn the engine off and let it cool
Pop the hood open and locate the oil dipstick (look to your owner's manual if you need help finding it)
Pull out the dipstick and wipe the oil from the end of it
Re-insert the dipstick into the tube, and then pull it out and check both sides to figure out where the level is
What is the Proper Oil Level?
Not all dipsticks indicate the proper oil level the same way, but there are some conventions you can look out for. For example, if the top of your oil streak is between two marks or within a cross-hatched area, the oil in your car is at a healthy level. If it isn't in one of these areas, you probably need to refill it.
Always buy the grade recommended in your model's owner's manual. Then, remove the oil filler cap, and add oil a little at a time until the dipstick shows that you're at the proper oil level.
Get Oil Change and Maintenance Help from Gregg Young Chevy Norwalk
Our service team is always ready to help, and we make service affordable with service specials and expert advice. Schedule service today, or contact us if you have any questions.
---
Latest Car Maintenance Tips
The 2019 Chevrolet Silverado is a legendary truck, in part because it's also one of the easiest trucks to personalize with accessories, no matter which trim level you choose. Des Moines and Indianola drivers can customize their new Chevrolet Silverado 1500 pickup or heavy-duty truck with OEM Chevy accessories for General Motors vehicles. Explore some of the…

Schedule Dent Repair Dent repair cost in Norwalk at our auto body shop near Des Moines depends on the kind of repair needed, but we provide auto body services starting at a very reasonable price. Paintless dent repair cost is decided on a case-by-case estimate, as are other services like refinishing, collision repair, and windshield…
---
Oil Change and Maintenance Coupons