Discover the Best Norwalk Restaurants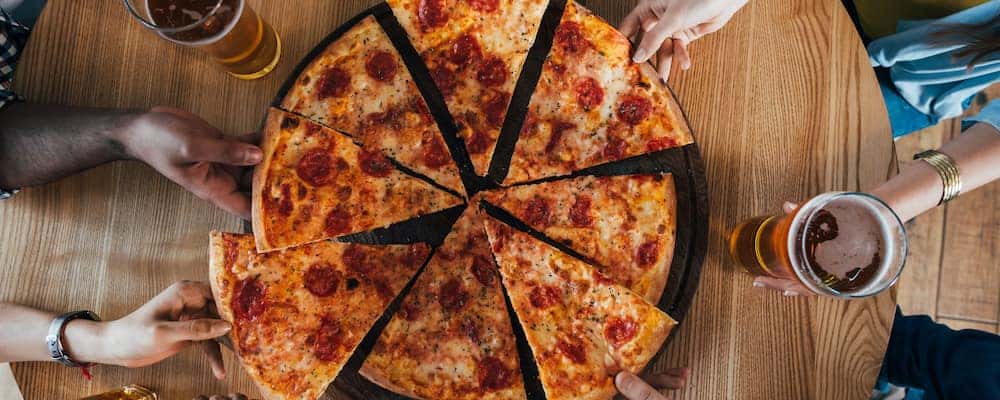 Interested in discovering the best Norwalk restaurants? If you live near Des Moines and are ready to expand your restaurant options beyond those in East Village, Des Moines, Gregg Young Chevrolet Of Norwalk, Inc. has your ideal list of restaurants in Norwalk, IA. Try them out today!
El Maya Mexican Restaurant Norwalk
In the mood for Mexican cuisine? Check out El Maya Mexican Restaurant Norwalk. Enjoy traditional dishes, house specialties, and fresh margaritas in an environment where all customers are treated like family. The extensive menu includes street tacos, fajitas, enchiladas, and more.
Villaggio
For classic Italian fare or a simple pizza, head to Villaggio. Indianola residents rave about the restaurant's homemade salad dressings, which are also available for purchase to take home. The cavatelli is a hit among patrons, and the pizza is always a favorite.
804 Main Bar & Grill
Enjoy a traditional sports bar environment at 804 Main Bar & Grill. Here, you'll find outdoor patios, video games, daily specials, and more than 40 types of beer, along with your typical bar food such as sandwiches, burgers, and all your fried favorites.
Pyra Pizzeria
Get authentic Neapolitan pizza right in Norwalk at Pyra Pizzeria. All pizzas are handcrafted and wood fired, and they're made with imported Italian flour and Italian San Marzano tomatoes. Plus, pizzas are named after Iowa mascots – the 'Clone features Romano cheese, pepperoni, and green olives, while the Hawk boasts Graziano's sausage, button mushrooms, and red onion.
Winn's Pizza & Steakhouse
One last restaurant that is a must-try in Norwalk is Winn's Pizza & Steakhouse. This locally owned restaurant offers carryout alongside in-house dining, and daily specials adorn the menu. Take advantage of the all-you-can-eat salad bar, or try one of the many steaks on the menu.
Connect with Gregg Young Chevrolet
Get in touch with Gregg Young Chevrolet for the latest information on places to eat and things to do in the Pleasant Hill area, including ice skating in Des Moines. We look forward to getting to know you!