Car Detailing at Our Des Moines Body Shop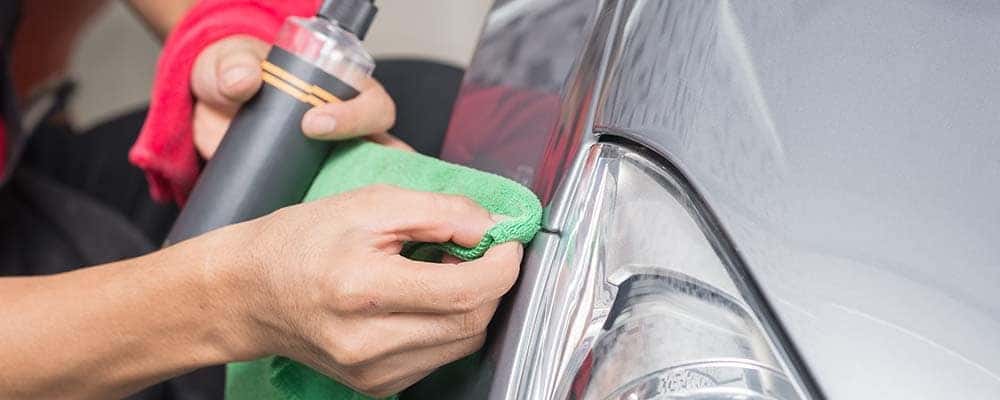 Want to keep your car looking like new? The most comprehensive way to bring your car back to its original luster is with full auto detailing. What is car detailing, exactly? In short, car detailing is a total cleaning of your vehicle — inside and out — by a team of professional auto body detailers with the use of advanced equipment and products.
Car Exterior Detailing
Detailing of the exterior of your vehicle includes a variety of different services, including:
Body Detailing: This process includes several important steps, beginning with a thorough handwash of the body from top to bottom. After this, a clay bar is used to remove any contaminants like tar, dirt, and metal from the body. At this point, any find scratches are buffed and polished out, before the paint is sealed off from contamination with a thorough waxing.
Chassis & Wheel Cleaning: Not as visible as the body, the thorough cleaning and protection of the chassis and wheels returns them to a like-new look while also protecting them from corrosion.
Engine Bay Cleaning: Your engine gets dirty after use, and a proper detailing include a full clean of the engine, degreasing and rinsing of external engine components. This makes the engine look new and prevents corrosion.
Car Interior Detailing
Car interior detailing helps bring your cabin back to factory condition with procedures like:
Upholstery, carpet and trunk vacuuming
Cleaning of dashboard and all exterior surfaces
Repair of holes and stains
Glass cleaning and waxing
Car Detailing Cost
Get a great deal on comprehensive car detailing at Gregg Young Chevrolet Norwalk for just $169.00!
Schedule Car Detailing at Gregg Young Chevrolet Norwalk Auto Body Shop
Ready to schedule auto detailing or other auto body services near Des Moines? Bring your Silverado or other vehicle to our Body Shop today.
Coupons for Our Body Shop